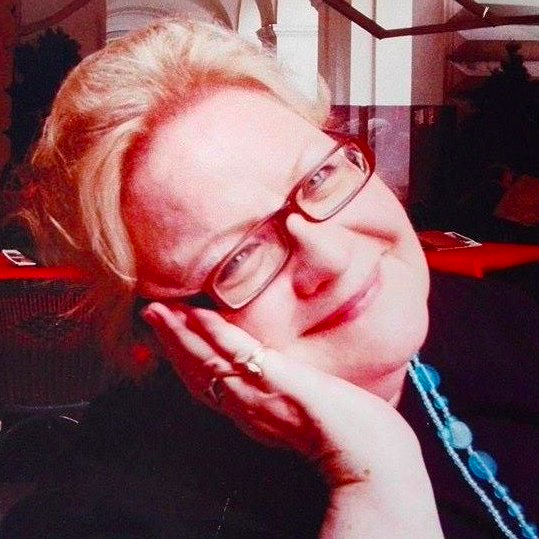 >> Here is a link to the announcement <<
Beverly Flower-Hofer, the founder of the LISA Drama Department, passed away last Friday, December 6, 2019. She worked tirelessly to educate students about the theater. Her productions were spectacular, with elegant costumes, professional quality make-up, and majestic set pieces. She provided a professional level of training to her students, passing along years of experience as an opera singer on stages around the world. She inspired a new generation of theater professionals, and many of her former students can be seen in productions around Austria and Europe.Of all the monumental productions she directed over her tenure at Europagymnasium Auhof, including William Shakespeare's The Tempest, Arthur Miller's The Crucible, and Peter Shaffer's Amadeus, she said the plays which the students wrote themselves made her most proud. She was the consummate theater teacher, and we will miss her passion and energy dearly.
Mary-Katherine Stickel (Drama Teacher)
In Memoriam Beverly Flower-Hofer
The death of Beverly Flower Hofer has raised deep mourning in our LISA family. She was the 'mother' of our drama department. Generations of LISA students remember her as an important developer of their personalities, as somebody who gave them self confidence and self esteem. She was an authority, but not authoritarian. She was creative, powerful and understanding. She developed drama to an important school subject, in which students could finally even graduate. As a pioneer of teaching drama she was invited to conferences and workshops all over Austria. There she and her students demonstrated a new access to teaching drama and to the personal development of language students. It is no wonder that many graduates have stayed attached to theatre until today.
I personally remember outstanding performances like 'Our Town', 'The Crucible', 'Dracula' and 'Waiting for Godot', just to name some of them. She staged the musical 'Kit' which had been written by John Spencer, a LISA art teacher. There students were actors, singers, and musicians. All that required a tremendous preparation, which Beverly supervised. And of course, the performances were a great success.
Actually, Beverly Flower-Hofer was the leading part of nearly every LISA event, particularly of 'Faces', the festival of international understanding. There, the highlight was always the stage show, which she directed.
LISA teachers, parents and students will keep Beverly in their minds and their hearts.
She will always be part of LISA.
Karl Mühlstein, Former LISA Coordinator