It is important to me as Chairman of the support association that all parents use the opportunity to take part in our activities. With this in mind we are defining 'theme blocks' where your opinions will be asked.
Every voice and every opinion counts towards making the LISA a great place to learn. – Ing. MSc. Christian Schütz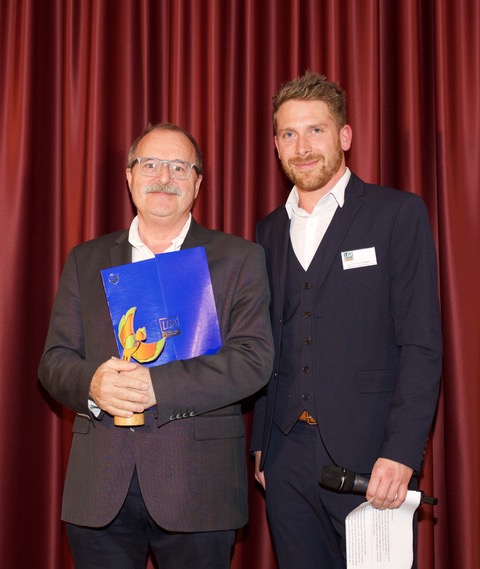 Every Austrian school has a parents' association with the aim to
support the school for special projects and participate in the
governance of the school (through the "SGA" – a joint school partners
commission). The homepage and the contact details are here.
LISA has an additional association, the "LISA Unterstützungsverein"
to provide an extra layer of financial and non-financial support for
LISA . All parents of LISA pupils pay an additional annual fee to fund a
number of special activities that are required to run a full English
curriculum (with all the courses required for the I.B. for LISA) in an
otherwise public school. The special activities include among others:
additional native language assistants, English drama teacher, English
books and many more. The LISA society is raising additional funding by
companies, trusts, local and state government and NGOs.
All decisions about the funding are conducted in at least two public
meetings per semester, usually taking place at school. All parents of
LISA are kindly invited to participate, suggest and discuss projects,
hear the latest report from the LISA coordinator, the school headmaster
and all funding requests. These meetings will be held in English if
foreign parents join (and we particularly welcome them to join).
Protocols for all decisions are available upon request.
The main officers of the LISA association are:
Key members:
Chairman: Ing. MSc. Christian Schütz
1. Obfrau Stv.: Salzbrenner Claudia
2. Obfrau Stv.: Mag. a Pramer Gerlinde
Kassierin: Braumandl Sabine, MAS
Schriftführerin: Adey Edith , BEd
Schriftführerin Stv.: Kößler Ingrid
Rechnungsprüferin: Kager Elisabeth
Rechnungsprüferin: Krampl Susanne
Contact:
lisa.unterstuetzungsverein@europagym.at
Administration: lisa@europagym.at
ZVR Number: 444742236
The LISA Support Association is a publicly registered society and governed by the Austrian law for societies ("Vereinsrecht") and its statutes.