---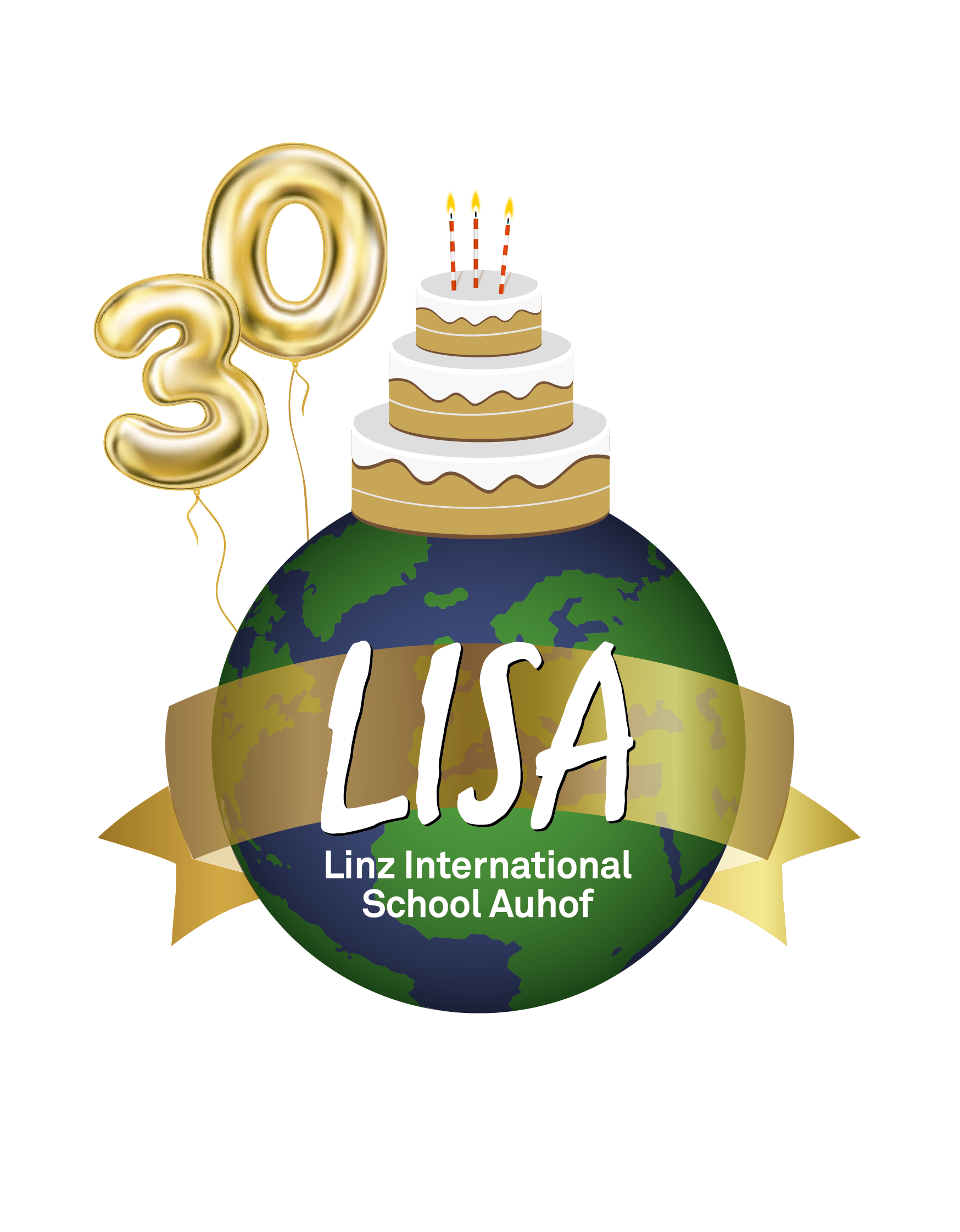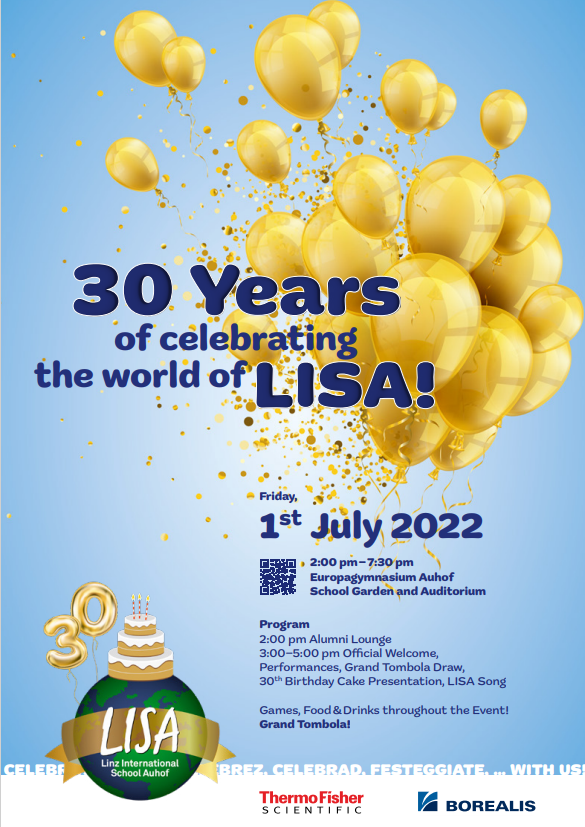 LISA is celebrating 30 years!
Linz International School Auhof (LISA) was founded in the year 1992 as a school branch of the Europagymnasium Auhof. Since then over 800 students have graduated from our school branch, the majority of them with both the Austrian Matura as well as the International Baccalaureate (IB) Diploma. We are proud of our graduates, and we are also proud of our success over the last three decades. Celebrate with us!
---
Die LISA wurde 1992 als Schulzweig des Europagymnasium Auhofs gegründet. Seit dieser Zeit, haben mehr als 800 Schüler die Schule bei uns abgeschlossen, die Mehrheit mit der österreichischen Matura und dem IB Diploma. Wir sind nicht nur stolz auf unsere Absolventen, sondern auch auf unseren 30-jährigen Erfolg! Feiern Sie mit uns!
---
The Dream Archives is a collection of short stories written in English, German, Spanish and French, proofread by natives, and designed for students of the Lisa (or anyone who is an eager language learner) who want to be better in a foreign language. Per page there is one paragraph in every language, which makes looking up unknown words or phrases a piece of cake! This book, which is also the CAS project of Caroline Laschkolnig and Dragos Acul, gives all students the opportunity to learn a foreign language through fascinating short stories with stunning illustrations, while also doing a good deed! All the profits gained from the sale of The Dream Archive will be donated to the Krebshilfe charity organization.
This official Lisa merchandise is now exclusively available for only 11,50€! Order your copy by contacting either i.acul [at] europagym.at or c.laschkolnig [at] europagym.at!
Here is a sneak peak of the adventures that await you!
The protagonist waits impatiently for the train, wondering why five girls stay in the pouring rain and stare at her. Little does she know, they will meet again. Juno is a troubled teenager who wants to become a writer, but after everything that happened, it's impossible… or is it? Katherine is disorientated after being rejected by the University of her dreams until she finds an unlikely friend that reminds her of who she really is. George sleeps soundly but in his head, the Dream Catchers struggle to find the nightmare that slipped through the security undetected. A pigeon stumbles upon a chained dragon and vows to find the people that had chained the beast, and thus it starts looking for answers, gathering stories from all around the world.
Thank you so much for your support!
Caroline Laschkolnig and Dragos Acul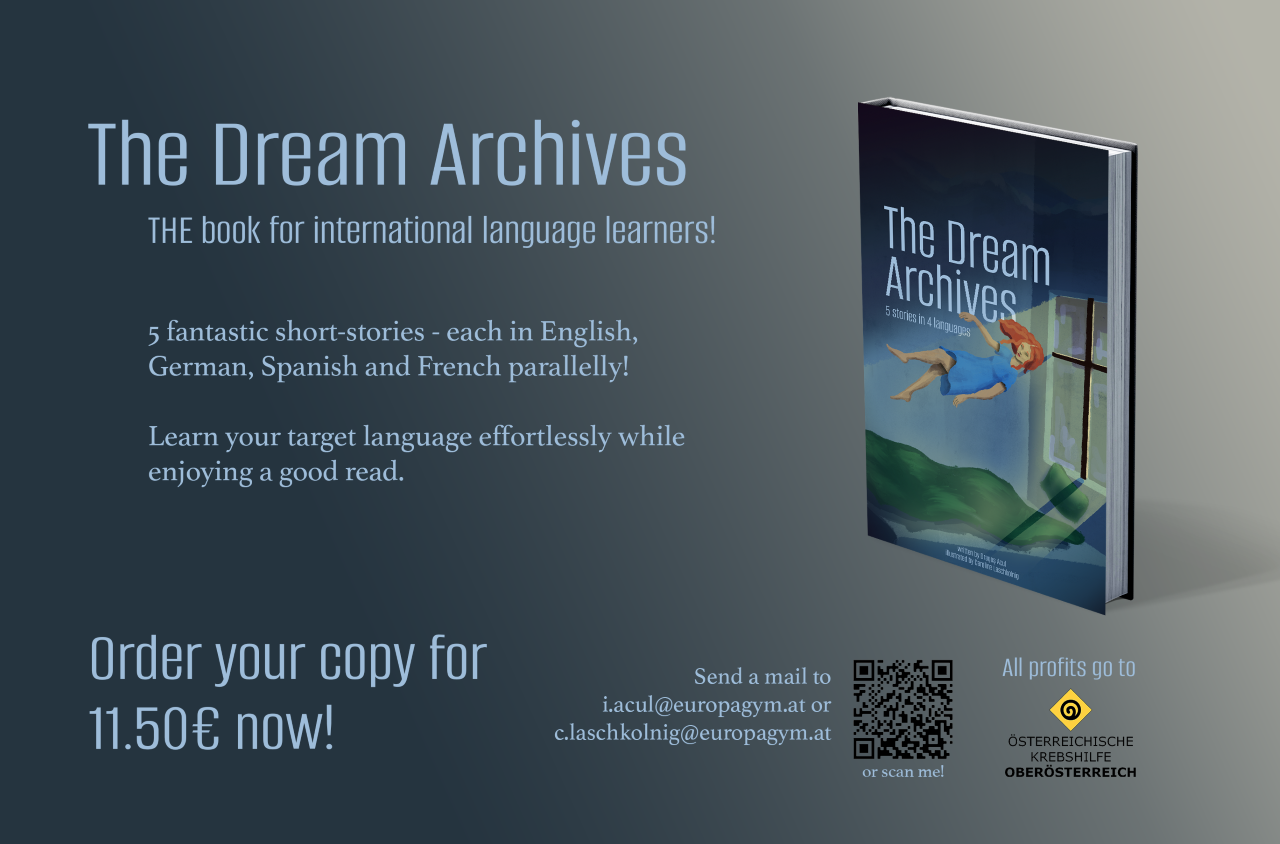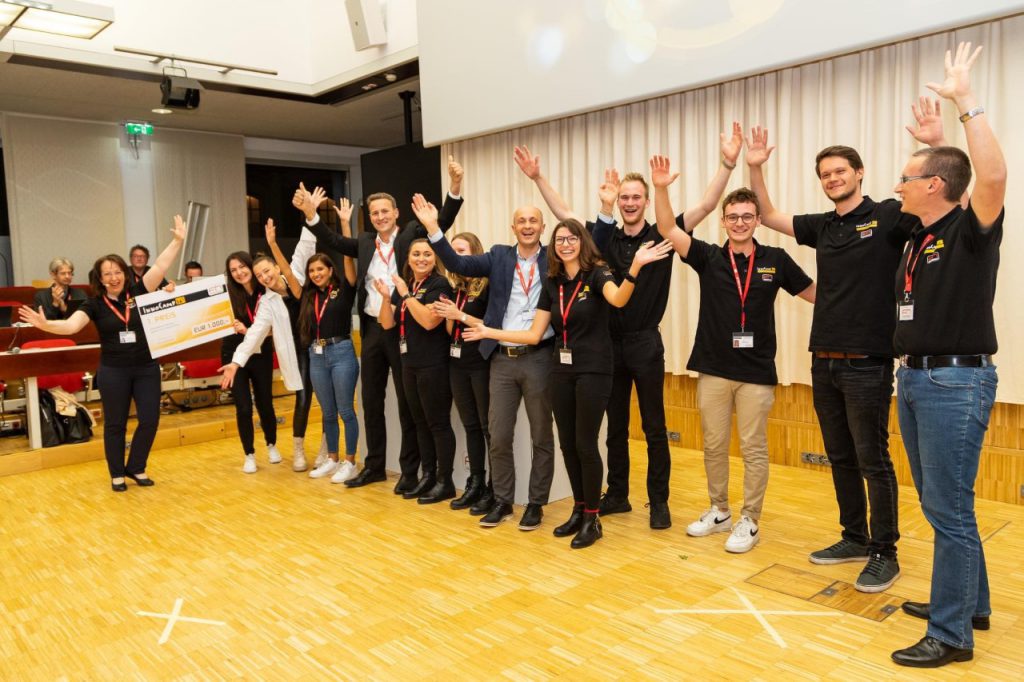 Students from the LISA participated this year at the InnoCamp36, which took place at the Fachhochschule Steyr. During two days, the students had to come up with creative and innovative solutions for companies. The picture shows the winning team, of which LISA students were part of.