---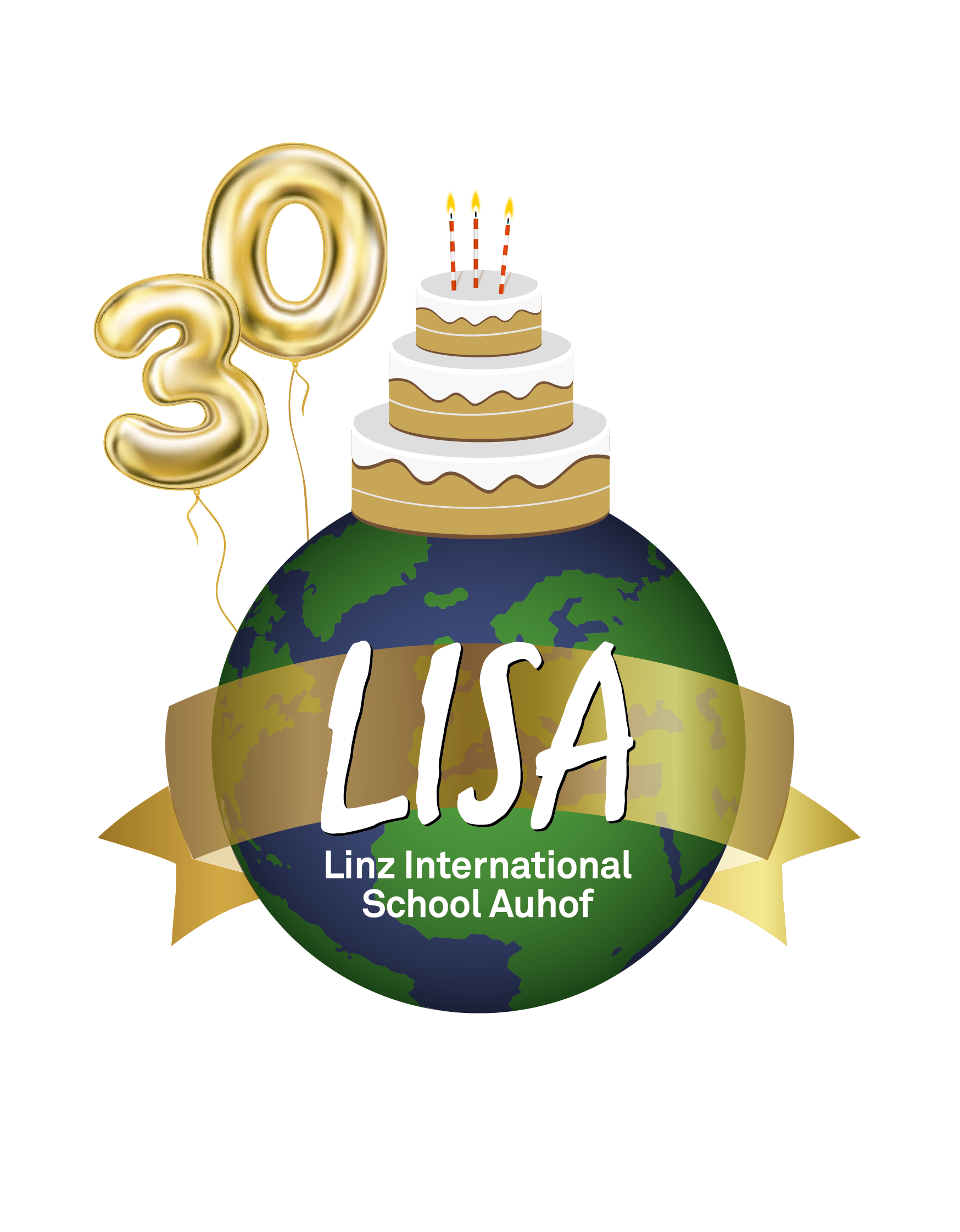 LISA is celebrating 30 years!
Linz International School Auhof (LISA) was founded in the year 1992 as a school branch of the Europagymnasium Auhof. Since then over 800 students have graduated from our school branch, the majority of them with both the Austrian Matura as well as the International Baccalaureate (IB) Diploma. We are proud of our graduates, and we are also proud of our success over the last three decades. Celebrate with us!
---
Die LISA wurde 1992 als Schulzweig des Europagymnasium Auhofs gegründet. Seit dieser Zeit, haben mehr als 800 Schüler die Schule bei uns abgeschlossen, die Mehrheit mit der österreichischen Matura und dem IB Diploma. Wir sind nicht nur stolz auf unsere Absolventen, sondern auch auf unseren 30-jährigen Erfolg! Feiern Sie mit uns!
---
Th Walkathon 2021 was a great success! Click here to see pictures!


der LISA Walkathon 2021 findet morgen statt! Der Wetterbericht verspricht morgen am Nachmittag trockenes, wenn auch kühles Herbstwetter. Also ideale Laufbedingungen!!!
ACHTUNG WICHTIG: Die Veranstaltung wird straßenseitig vor den Turnsälen am Sportplatz (roter Hartplatz und Laufbahn) stattfinden. (NICHT im Garten beim Festsaal!).
Schüler und Lehrer benützen bitte den Gang zu den Turnhallen und dann dort einen der beiden Ausgänge. Eltern und Gäste werden beim großen Tor zu den Sportplätzen willkommen geheißen und kontrolliert.
Wir freuen uns schon auf einen sportlichen/gemütlichen Nachmittag mit Buffet, Musik und mit Kollegen*innen, Schülern*innen und Familien und auf ein gutes Ergebnis für "Die Schule für Alle" und "Child Vision Nepal".
das Organisationsteam
****
the LISA Walkathon 2021 takes place tomorrow! The weather report promises dry, albeit cool, autumn weather tomorrow in the afternoon. So ideal running conditions!
ATTENTION IMPORTANT: The event will take place on the street side in front of the gyms on the sports field (red hard court and running track). (NOT in the garden by the ballroom!).
Students and teachers please use the corridor to the gym and then one of the two exits. Parents and guests are welcomed and checked at the large gate to the sports fields.
We are looking forward to a sporty / cozy afternoon with a buffet, music and with colleagues, students and families and to a good result for "The School for All" and "Child Vision Nepal".
the organization team