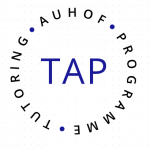 What is TAP?
TAP is the CAS project of four 7l students, about who you can find out more on the sub-page "About". TAP is designed to be a beneficial platform for students to receive tutoring from other students and for empowering our school's culture of helping hands.
Below you can find explanations on how to register yourself to receive or give tutoring lessons. The students of year 6 and 7 who are providing their time to help others will, of course, be compensated in form of CAS hours, which are signed by the corresponding subject teachers. As of now, only the main subjects are available for tutoring, since this programme was just launched but if you wish to receive or provide lessons in any other subject, please don't hesitate to contact us via email, our Instagram page or in the hallway and we will try to make it possible😊.
How does it work?
Tutors:
For everyone, who wants to provide tutoring, these are the few simple steps to follow:
Open this link to get to a prewritten email.
Please fill all the information and send us the email.
After having reviewed your information, we will post your offer in the relevant subject(s).
Tutees:
For everyone, who wants to receive tutoring, please follow these simple steps:
Go to the subject page, you want to receive tutoring in, which you will find at the top of this page.
Choose a tutor of your preference and whose schedule fits yours.
Contact the student by clicking on their name.
With this action, a prewritten email will show up, where you need to fill in the information missing.
Important: Spam and rude messages will be dismissed!