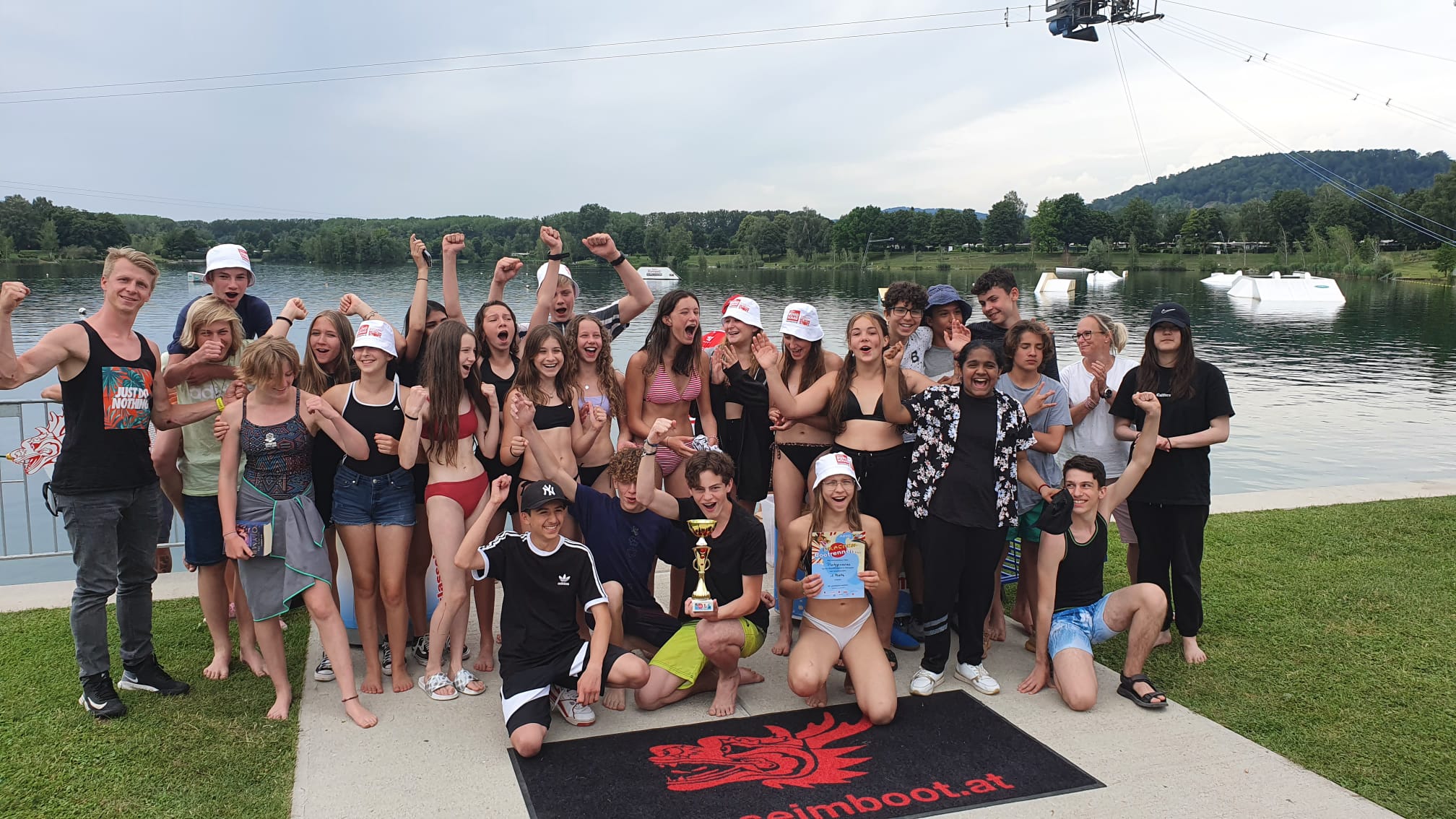 On Wednesday the 23.06.2022 my class, the 4L together with our teachers Mrs. Gauch and Mr. Grasser, took part in the Dragon boat race. Our team name was 'The Platypuses'. But we didn't just take part in the race- we won!
It was a sunny day and everyone was excited. After taking the bus to the Ausee, we dumped our bags in a special tent and changed into our swimming clothes. Then, we listened to an explanation about the race procedure and the rules. It took a long time, yet when it was done, we were free to have fun until our team was called. When we were told that it was our turn, we quickly put on our life vests and hurried into the boat. The actual race was extremely cool, especially because our class worked so well as a team. We were so good at rowing, we managed to get first place! In the second round, we 'only' achieved the second place. Nonetheless, we still got into the final! It felt amazing to take part in it, and we tried as hard as we could to win. Our hard work paid off: even though it was a really close race, we were the fastest team and so we won a large trophy!
All in all, the Dragon Boat was an amazing experience, and I am grateful that we had the opportunity to take part! We would also like to thank our teachers and the LISA Support Association that made this outing possible.
Anna Högler, 4L