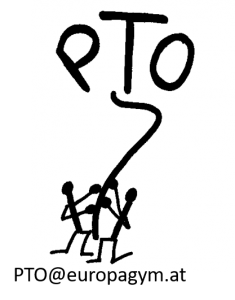 Dear new families
Welcome to Austria! We welcome you very cordially to our school. We – the Parent-Teacher-Organisation (PTO) – would like to introduce ourselves to you.
The PTO supports the school through activities which benefit the entire LISA community. The mission of the PTO includes welcoming new families, organizing social events and participating in volunteer programs at school. Every parent is welcome to participate in the activities of the PTO. It is a good way to get to know other parents.
For questions about the PTO you are encouraged to contact the PTO Coordinators at: pto@europagym.at
On this site you will find useful school information, but also information concerning leisure activities and life in Austria, especially in Linz.
What is the Parent Teacher Organization (PTO)?
The PTO improves cooperation between parents, teachers and students. It nurtures an international environment and organizes extracurricular activities. It supports the school through activities which benefit the entire LISA community. The mission of the PTO includes welcoming new families, organizing social events and participating in volunteer programs at school. Every parent is welcome to participate in the activities of the PTO. It is a good way to get to know other parents. For questions about the PTO you are encouraged to contact the PTO Coordinators at: PTO@europagym.at
| | | |
| --- | --- | --- |
| PTO | SCHOOL FACTS | USEFUL INFORMATION |
| | | |
| | | |
Visits: Free HitCounter