Linz International School Auhof (LISA) is the first public school in Upper Austria, which teaches a general education curriculum in English. Children with German as a mother tongue can graduate with both the Austrian School Leaving Certificate (Matura) as well as with the International Baccalaureate (IB) Diploma. Our international students graduate with the IB Diploma and are thus able to obtain a possibility to study at universities. Excellent education in English prepares your child for a globalized world. We value an international orientation, cosmopolitanism, tolerance, and respect.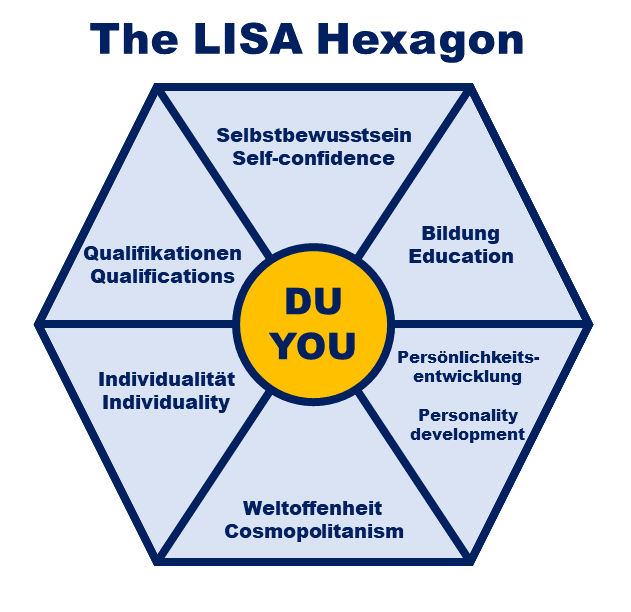 Holistic education in English
An excellent education in English prepares your child for a globalized world. Elementary school students with German as their mother tongue do not need any previous knowledge of English, as the grades 5 and 6 (year 1 and 2) are taught bilingually. Those who do not speak any German will receive a German course which is appropriate to their level.
Self-Confidence
Stage play (Drama) is offered from the first class (5th grade). Even our youngest learn to present themselves on stage and thus strengthen their self-confidence. In addition, they expand their vocabulary and their expression.
Personality development
Education is more than just passing on knowledge. It is our goal to produce inquisitive, educated and empathic young people who work for a better world through international understanding and respect. Students should develop into strong and mature personalities.
Personality development cannot simply be "taught". We have a supportive school culture and we guide our students through this important development phase of their lives.
Cosmopolitanism
Our school branch has a strong school community. Both Austrian and international students pursue the goal of personal growth through education.
Around a quarter of our students come from all over the world. Respectful interaction with other opinions and cultures is taught and also lived. Thanks to our international orientation, diversity and internationality, we convey a cosmopolitan outlook. The knowledge that one's own language, culture and worldview is often just one of many promotes a cosmopolitan way of thinking.
Our students with a different mother tongue learn German as a foreign language and receive German lessons that correspond to their language level.
Individuality
We cater to the interests of different students. Therefore we offer two branches, LISA Languages ​​and LISA Economics. In the last two years, students can choose individual subjects as part of the "IB Diploma Programme" according to their interests and abilities.
We respect students' views and interests. As part of the IB Diploma Programme, students can choose elective subjects according to their own interests. The CAS (Creativity Activity Service) program enables students to discover new things and broaden their own horizons.
Qualifications
Pupils with German as their mother tongue can complete the Austrian school leaving examination (Matura) as well as the IB Diploma. Our international students complete the LISA with the IB Diploma and can then continue their studies in Austria or abroad.