---
Do you want to visit the Information Evening with your child? We have 2 options. Please register!
---
Dear parents, dear students!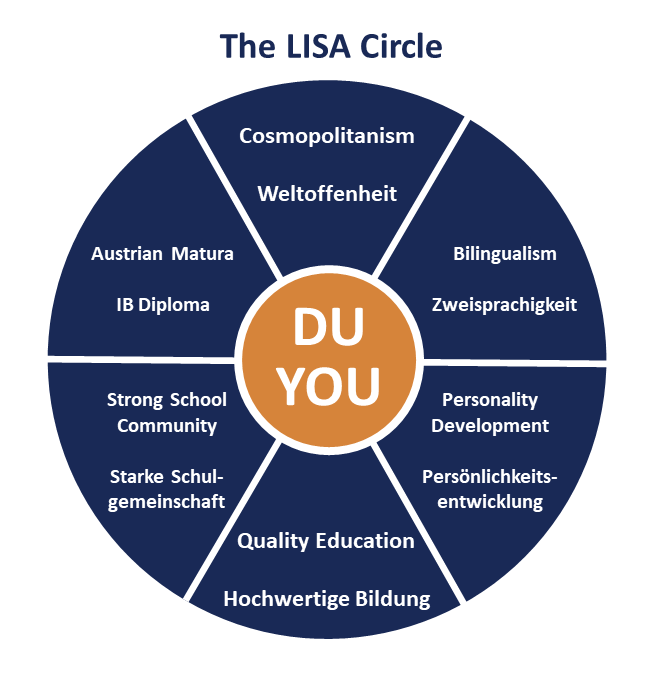 Linz International School Auhof (LISA) is a school branch of the Europagymnasium. LISA was founded in 1992 and students have graduated with the International Baccalaureate (IB) Diploma since the year 2000. With this diploma, students are able to continue their university studies both in Austria and abroad.
Our school has a very extensive German as a foreign language program. International students who start our school in Grade 5 ("1. Klasse AHS"), will therefore also be able to continue their studies in a German-language university after they have graduated.
Due to our international orientation, we promote cosmopolitanism, tolerance and respect. LISA has a strong school community. Students, parents and teachers identify themselves with our school branch, which contributes to a positive working climate.
What's special about LISA?
International orientation offering the IB Diploma
Highly qualified and motivated teachers
Teaching languages are German and English in the first two years so that both languages are learned.
International teachers and English native speakers
Trips to Malta, Ireland, France, Spain, Japan, South Africa
Many school events
Strong school community
Drama as a course, which promotes self-confidence
---
---
Meet the teachers (some of our native speakers present themselves)
School tour of Europagymnasium (including LISA)