On behalf of our entire school community, I would like to welcome you to our school. It is a great pleasure to introduce the LISA to you!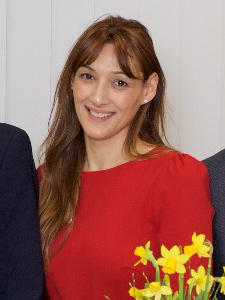 At the LISA, we pride ourselves on creating a warm and inclusive atmosphere for our students. Our community is made up of pupils from all corners of the world, who speak over 30 different languages. We believe that mutual respect and tolerance, paired with a strong academic environment, are key to fostering a positive and supportive school community.
Our pupils have the opportunity to experience a stimulating and colorful educational journey, as we have around 450 students aged between 10 and 18. Our primary language of instruction is English, and we also offer strong academic and interpersonal support to ensure that our pupils develop the skills they need to succeed in an ever-changing global society.
Our mission is to provide an education that prepares our pupils for life, promoting a global, open-minded, international and academic outlook. We want to open the door to the world for our pupils, so they can explore and experience new cultures and perspectives.
The LISA was founded in 1992 and is one of the three branches of the Europagymnasium in Linz. Our school is located in the northern part of the city, near Johannes Kepler University, and is surrounded by beautiful rolling green Austrian countryside. As an IB World school, we offer the Diploma Programme which aims to develop our students physically, intellectually, emotionally, and ethically. By completing the full IB Diploma, our students will have a qualification that is highly recognized by universities around the world.
Additionally, most of our students also take the standardized Austrian national final exams, known as the "Österreichische Reifeprüfung", which allows them to study at universities both in Austria and abroad. Our small group sizes in the IB subject areas, along with experienced and highly motivated national and international teachers, as well as an encouraging learning environment, have led to an average pass rate of over 90% in the IB exams. We're incredibly proud of our students and the success they've achieved.
At the heart of our school and our success are the people that make it up. It is the energy, enthusiasm, and ingenuity of our staff that creates the experiences, opportunities, and special atmosphere our pupils enjoy. Pupils, parents, and teachers work together to constantly improve and adapt, to create a comfortable and rewarding academic environment.
A website can only provide you with a first impression of our school, and so I cordially invite you to come and visit us to experience the vitality and spirit of our unique school community in person. Only by visiting us, you will be able to see firsthand the positive and supportive learning environment that we have created, and understand the culture that we promote here in the LISA.
Nicole Herzog, MEd
LISA Coordinator
---
A welcome from the IB Diploma Coordinator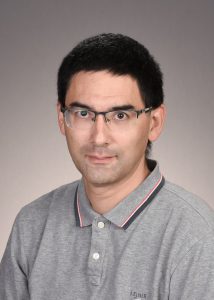 The history of LISA is closely tied to the International Baccalaureate Diploma Program (IB DP), which the school has been offering since 1997, in addition to the Austrian school-leaving examination. The first graduates received their IB diplomas in 2000, and since then, over 900 students have successfully completed this program at our school. LISA is one of the few schools in Austria that can offer both diplomas as a public school, giving students access to this program regardless of their parents' financial situation.
Since the introduction of the IB program, we have been able to expand it considerably. Up to 2008, only one class participated each year, but since 2009, two classes have taken the IB DP each year. As a result, we were able to increase the number of IB courses offered and give the students an even wider choice. Our students appreciate this wide range of items and choices, as it enables them to take their personal interests and future plans into account. The IB Diploma Program at LISA is taken by both Austrian and international students. The IB Diploma is recognized worldwide as a university entrance qualification, and our graduates therefore have a variety of opportunities to pursue their future university careers abroad. The high language competence of our students facilitates a seamless transition to English-speaking universities and colleges.
In recent years, I have spoken to many graduates, and I have asked them about the extent to which their education at LISA helped them in their tertiary education. The graduates appreciate not only the general education but also the way in which this education was imparted at LISA as part of the IB Diploma program. The ability to write longer treatises and essays, as well as the need to work with authentic English-language specialist literature, has made their university education much easier, even here in Austria.